PASSION IGNITED: Karns City Grad Emma Johns Enjoying Basketball Again and Piling Up the Points for the Pioneers
Monday, November 20, 2023 @
10:11 PM
BUTLER, Pa. (EYT/D9) — The love of the game has returned. The pressure relieved. The overwhelming sense of dread gone.
It wasn't like that less than two years ago for Emma Johns. She was a wreck.
(Pictured above, Emma Johns/submitted photo)
Johns was a senior guard on the Karns City girls' basketball team and was hating every minute of it. She wasn't having fun. Just the opposite.
Simple basketball tasks seemed arduous. Seemed like work.
And she knew something was terribly wrong with that picture.
"In high school, I felt constant pressure," Johns said. "That's not what high school sports are supposed to be like. You're supposed to go out there and have fun."
Basketball had always been that to Johns. It was her first love. Since she was little, she enjoyed dribbling, shooting, guarding and rebounding.
But as a senior, something profound was missing.
So, she stepped away.
Now nearly 24 months after she had thought she had played her final organized basketball game, Johns is one of the best pure shooters in the National Junior College Athletic Association. She hit 74 3-pointers a season ago for Butler County Community College on the way to averaging 15.2 points per game for the Pioneers.
This year in BC3's season opener last week, the sophomore guard poured in a career-high 36 points, and also added 10 rebounds, in a 71-65 win over the Community College of Beaver County.
Through the process, she discovered she was not alone when it came to feeling overwhelming stress as a high school athlete.
"It's a game, you know, at the end of the day," she said. "You play this because you enjoy it and it's unfortunate that I didn't. I've talked to plenty of girls on high school teams — I've had a couple of people reach out to me after hearing my story — and the exact same thing was happening to them that happened to me. It's just kind of eye-opening because it wasn't just me, it's a lot of high school athletes who are kind of put through the wringer.
"It's expected of them to take the pressure and emotions and just hide them," Johns added. "But in reality, it's really hard, and sometimes, like I did, stepping back is the best choice you can ever make in your life."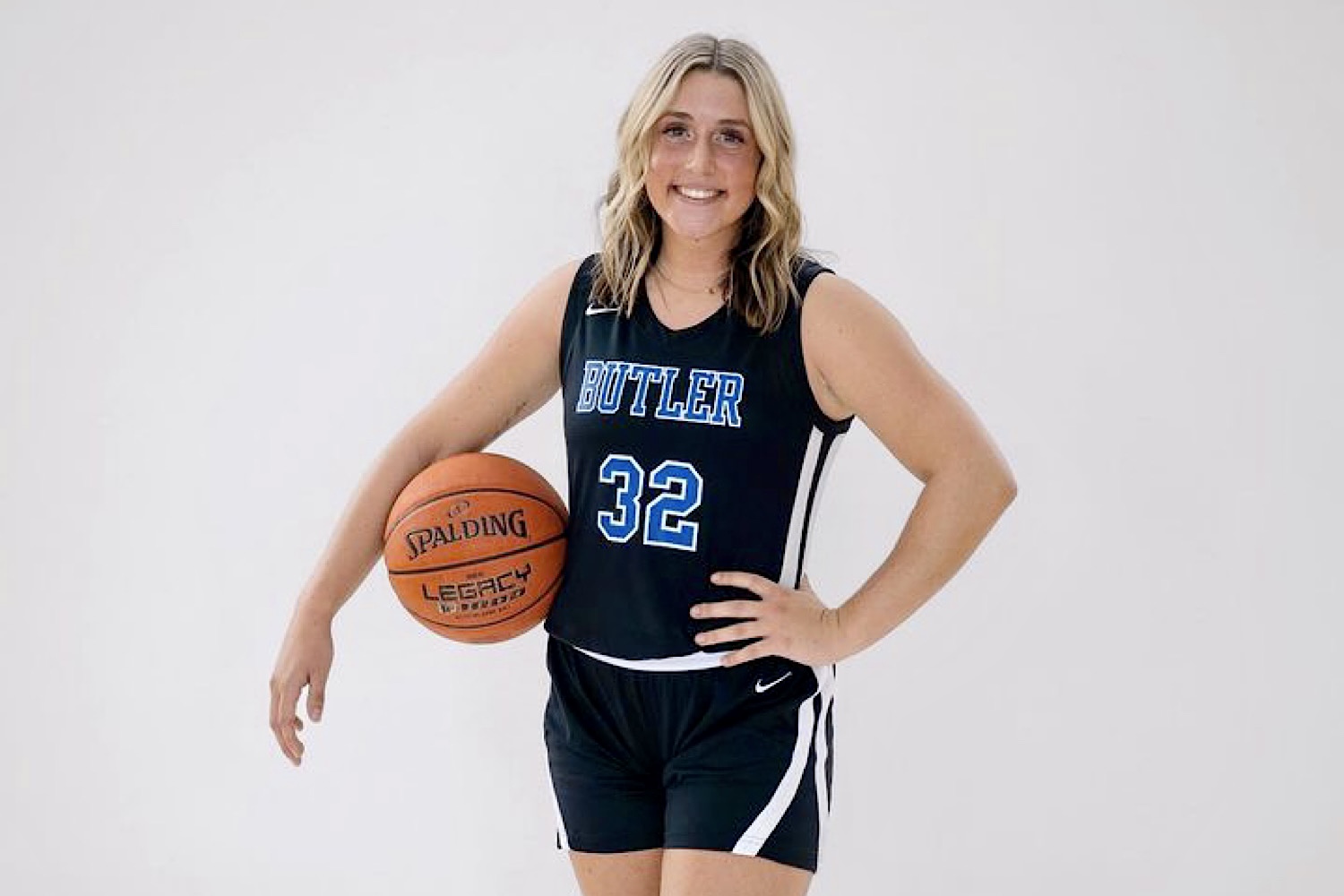 Stepping back in was a close second.
Johns had no desire to play again, but her former teammate at Karns City, Brooke Manuel, talked her into playing last year for BC3.
It didn't take long for Johns to discover that her hiatus had reignited her passion for basketball.
It's still there. Maybe even burning brighter.
There wasn't a day in the summer when Johns didn't have a basketball in her hands. She'd shoot outside at her hoop at home, then make the short drive to BC3 to shoot even more in the Field House.
She continued to reshape her body, too. At Karns City, she was rail thin. Since then, she has bulked up for the rigors of college basketball.
"I'm even more muscular than I was last year," Johns said. "When we play good teams, they're going to know our shooters and I'm going to have to drive or set screens and roll or mix it up so that they don't really know how to guard me."
Her increasing strength has been a tremendous boon to her game.
"Yeah, 100%," Johns said. "Even though it's community college, it's still college level, so you have to stand your ground. You're not going to be playing tiny girls anymore."
With Moniteau grad and NCAA All-American Aslyn Pry gone, Johns has been determined to step into that leadership role, both on the court and off of it.
"We have eight players on this year's team, so we're a little down from last year, but it's a great group of girls," Johns said. "I love them all. We're best friends on and off the court, just like last year.
"I'm always making sure that my teammates can hear my voice," Johns said. "I think that's important. With Aslyn gone — she was an amazing offensive player, an amazing defensive player, and an amazing leader. This year I want to become that, not just for myself and my play, but for my teammates."
To do that, Johns is branching out. Expanding her skills. Becoming dangerous, not just from the perimeter.
"I've been working on driving more," she said. "I want to be more versatile. Our first game, I shot pretty well inside and outside. I started off a little rocky, but I put it together. I know myself. I had to get out of those first-game jitters. I was letting them fly on 3s and then the paint was open, so I was driving in there a couple of times. I even posted up."
This fall, Johns even added volleyball back to her playing resume.
She played that sport at Karns City, but certainly thought she would never play that game again at the collegiate level.
Then, she did.
"It's a funny backstory," Johns said, laughing. "So I planned on not even playing basketball at BC3, right? Ended up playing volleyball, too."
Johns kept the stats for the first Pioneer volleyball game of the season. She had expressed a passing interest to play and BC3 volleyball coach Rob Snyder gave her the green light to join the team.
"I was doubling up a little bit with basketball and volleyball, but it was fun," Johns said. "I mean, I didn't play much, but I was OK with that because those girls work super hard as volleyball is their main sport, just like basketball is mine. I wouldn't want a girl to come in and take my spot when I worked so hard, you know? It was a good experience."
When it comes to basketball, Johns is hoping to extend her career beyond her final campaign at BC3.
She plans to move on to a four-year school to complete her physical education degree. Johns has her eyes on playing wherever she goes and she's already on a few lists.
Not bad for someone who nearly two years ago thought she had hung up the sneakers for good.
"Absolutely not," she said. "Would have never expected this. I'm just so glad it wasn't the end."
Copyright © 2023 EYT Media Group, Inc. All rights reserved. Any copying, redistribution or retransmission of the contents of this service without the express written consent of EYT Media Group, Inc. is expressly prohibited.